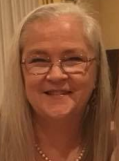 President
Vivian Shreve, CCLS
vshreve@wsgr.com
Vivian Shreve, CCLS, is a litigation executive assistant specializing in securities, commercial and IP litigation at Wilson Sonsini Goodrich & Rosati in Palo Alto, California.  Vivian started her career working at her father's criminal defense firm in Modesto more than 30 years ago and has been a legal secretary ever since.  She worked in numerous areas of law at a handful of firms in Modesto and San Jose before starting at WSGR in 2008.  Vivian joined Santa Clara County LPA in 2014.  She passed the CCLS Exam in September 2014 and immediately took over as the CCLS Chair for SCCoLPA and held that position until she joined LPI's CCLS Certifying Board in 2016.  After two term extensions, she is finishing her term this year as the Certifying Board Chair. She has been appointed CCLS Chair for LPI for the 2022-2023 term.  In her spare time, Vivian enjoys cooking for her family, spending as much time as possible with her three grandsons, working with her 4-year-old German shepherd and playing softball..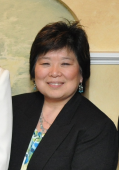 Vice President
Elise Dresser, CCLS
endresser@gmail.com
Elise Dresser, CCLS, is a Legal Assistant at the law firm of McManis Faulkner in San Jose.  Elise served as President of SCCoLPA from 2016-2018, and has also served in various positions on the SCCoLPA Executive Committee since 2008.  Elise attained the designation of California Certified Legal Secretary in 2009, has served as the CCLS Certifying Board Chair for LPI, and is currently an Assistant Editor on LPI's Publications Revision Committee.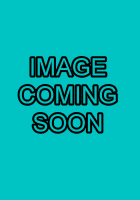 Executive Secretary
Susan Husher
schush4@comcast.net
Susan Husher is a Legal Assistant in the Business Litigation group at Hoge, Fenton, Jones & Appel, in San Jose. She has a BA from UCSD in Political Science, and has over 30 years experience in the legal field. Susan joined SCCoLPA in 2016 and has served as SCCoLPA's Historian for the past two years. She looks forward to her new role as Executive Secretary.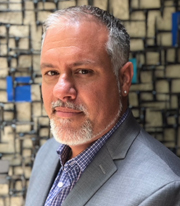 Treasurer
Rod Cardinale, Jr.,Paralegal
rodcardinalejr@sbcglobal.net
Rod Cardinale, Jr. is a Sr. Paralegal/Officer Manager at The Law Office of Janet L. Brewer. Rod is a graduate of the Evergreen Valley College Paralegal Program, and joined SCCoLPA in June of 2009. Rod served as President of SCCoLPA from 2010-2014. Rod is dedicated to the continuing education of SCCoLPA members as well as the continued growth of SCCoLPA and LPI. In addition to serving SCCoLPA as Executive Advisor, Rod is also serving as LPI's President. Rod has previously served as LPI's Vice President, LPI's Treasurer, LPI Executive Secretary, Social Media Chair, Legal Procedure Chair, 2013 Annual Conference Chair, and Official Registrar. In Rod's spare time he likes to cook, travel, watch sports and spend time with his family.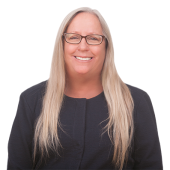 Governor
M'Liss Bounds
mliss.bounds@gmail.com
M'Liss Bounds has been a litigation paralegal for the past 40 years.  M'Liss is currently employed as a paralegal at Scruggs, Spini & Fulton in Santa Cruz, California.  M'Liss has been a member of SCCoLPA since 2015.  M'Liss is the recent past Executive Secretary and is looking forward to serving the Association as Governor.  She is passionate about educating and training the new members of the association.

Executive Advisor
Shannon Quiqley
shannonmquigley2020@gmail.com
Shannon Quigley is a legal secretary with Brewer Offord & Pedersen LLP in Palo Alto and has been in the legal field for over 20 years. She is currently serving as SCCoLPA's Executive Advisor and Historian. She has also served as SCCoLPA's President, Vice President of Membership, Vice President of Marketing and Executive Secretary. Shannon is concluding her two-year term at the state level as Legal Professional Incorporated's ("LPI") Legal Specialization Section ("LSS") Leader for Civil Litigation. When her term ends, she will be LPI's Historian for the 2022-2024 term. Shannon resides in San Jose with her husband and enjoys photography, music, cooking, the ocean and any type of camping.
Continuing Education
Amy Ramos
aramos@mcmanislaw.com
Amy Ramos, CCLS is a Legal Assistant in the family law division at McManis Faulkner. Prior to her employment, she worked as a Paralegal at the Law Offices of Kathryn Schlepphorst.  Amy obtained her Paralegal Certificate from West Valley College in 2016, and became a CCLS in 2018.  When she is not hanging out at home with her husband and five cats, she enjoys road trips with her husband, and spending time outdoors (including gold prospecting).  Amy has been a member of SCCoLPA since 2015, and is also the Social Media Chair and CCLS Chair for the organization.